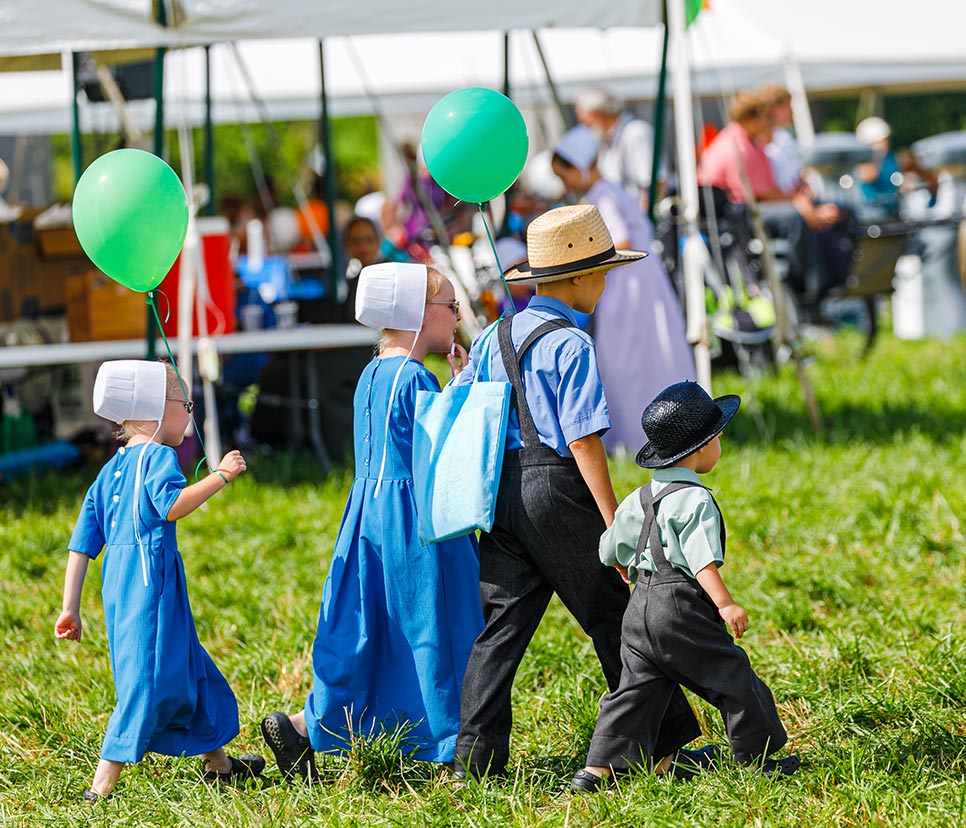 The Amish Market
We know how difficult it is to reach the Amish. Their separation from the modern world makes common means of advertising such as TV, Internet, and radio pointless. But this also leaves them with unsaturated minds, open to actually reading advertising. That's where Plain Values comes in.

The Magazine
Plain Values is a magazine that resonates with the values of the plain people of America. It is a reliable source of both products and family-friendly content. Plain Values magazine is a primary resource to inform the plain communities nation-wide about your business.

The Value
Plain Values is a magazine found in the homes of those without TV, radio, or computers. It isn't simply flipped through and then discarded; we've found that our readers enjoy the magazine so much that they are kept for months and even years. This means that the life of each ad is much longer than most print ads.

The Reach
Plain Values reaches over 45,000 Amish homes across 46 states, with an estimated readership of over 300,000. We offer opportunities to showcase your business to our readers nation-wide, as well as options to target specific areas. This allows your business to reach the areas that matter most to you.
horses per household (average)
"At least 75-80% of my business comes from Plain Values. Since I've started advertising in Plain Values, my business has increased five times!"
Leon Miller    //    Nexalin Technology
"Advertising in Plain Values has been instrumental to our growth. In addition to helping our business, their customer service is top notch."
Steven Seifried    //    Main Street Pharmacy
"Plain Values has been my best source of marketing to the Amish community. Without a doubt, the guys at Plain Values have played a large role in helping my business reach and exceed my expectations."
David Mullet    //    E-Bikes of Holmes County
Our Reach
Hover over a state to see reach.
Interested in Reaching our 319,200 Readers?