words by: Kevin Bille
Hey, what's the good word!
Accountability. This is not simply taking the blame when something goes wrong. Accountability is about delivering on a commitment. It's the responsibility to an outcome, not just a set of tasks. It's taking the initiative with thoughtful, strategic follow-through.
And it's necessary at all levels of the chain of command. Executives high on the organization chart can't really be accountable unless the people who report to them also follow through on their commitments. This is a struggle, of course. 
So, what can we do to foster accountability in the people around us? We need to aim for clarity in three areas:
Clear expectations. The first step is to be crystal clear about what you expect. This means being clear about the outcome you're looking for, how you'll measure success, and how people should go about achieving the objective. It doesn't all have to come from you. In fact, the more skilled your people are, the more ideas and strategies should be coming from them. Have a genuinely two-way conversation, and before it's over, ask the other person to summarize the important pieces — the outcome they're going for, how they are going to achieve it, and how they'll know whether they're successful — to make sure you're ending up on the same page.

 

Clear measurement. Nothing frustrates leaders more than being surprised by failure. Sometimes this surprise is because the person who should be delivering is afraid to ask for help. Sometimes it comes from premature optimism on both sides. Either way, it's completely avoidable. As a leader, strive to set weekly milestones with clear, measurable, objective targets. If any of these targets slip, jump on it immediately. Brainstorm a solution, identify a fix, redesign the schedule, or respond in some other way that gets the person back on track.
Clear feedback. Honest, open, ongoing feedback is critical. People should know where they stand. If you have clear expectations, capability, and measurement, the feedback can be fact-based and easy to deliver. Is the person delivering on his commitments? Is he working well with the other stakeholders? If he needs to increase his capability, is he on track? The feedback can also go both ways — is there something you can be doing to be more helpful? Give feedback often, and remember it's important to be transparent and helpful.
These are the building blocks for a culture of accountability. 
Remember the question we started with, the one that plagues so many leaders: "How do I get my people to be more accountable for results?"
It depends. Which of the three areas have you neglected?
Now that's GOOD STUFF!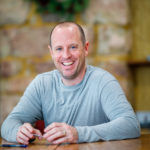 Reach out to Kevin Bille anytime with your thoughts by emailing him at: kevin@plainvalues.com
Watch interview's at Kevin's Youtube Channel